Rising To The China Challenge
WINNING THROUGH STRATEGIC PATIENCE AND ECONOMIC GROWTH
My books
Ganesh is keenly interested in the role of digital technologies for re-engineering processes in the corporate and social sector and is the author of eleven books and numerous articles.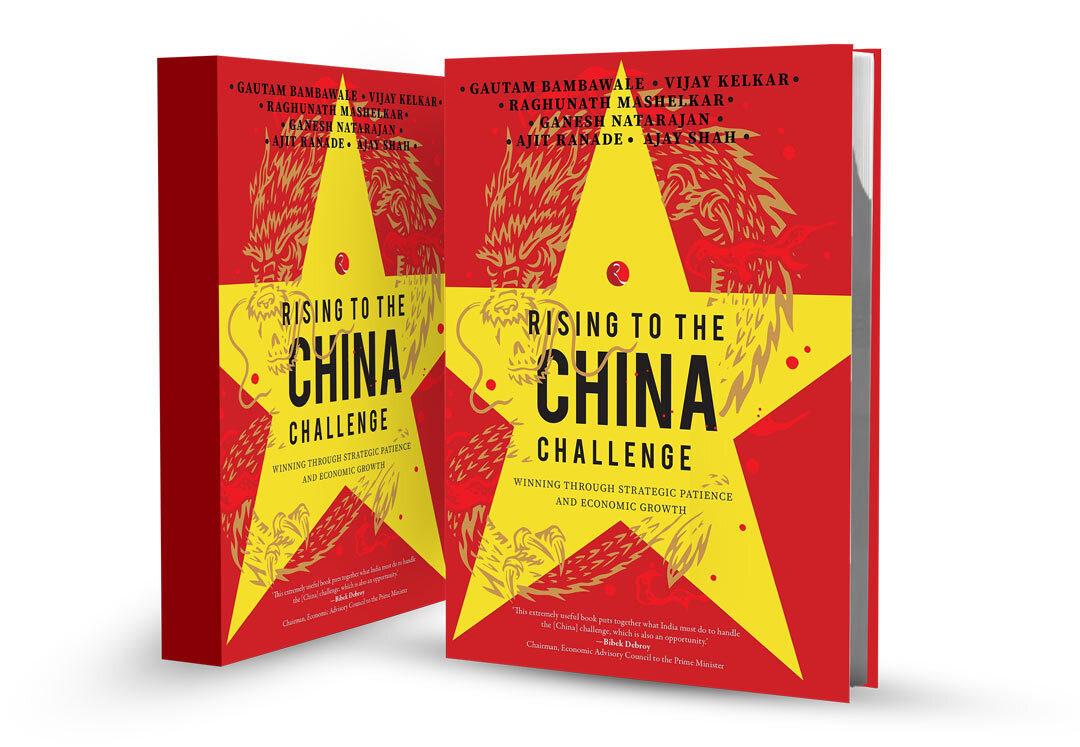 Rising to the China Challenge
A collaborative book for Pune International Centre – 2021
Strategic patience and Policy response was needed to match China through economic acceleration and diplomatic outmaneuvering and details on how this can be done nationally and in each industry.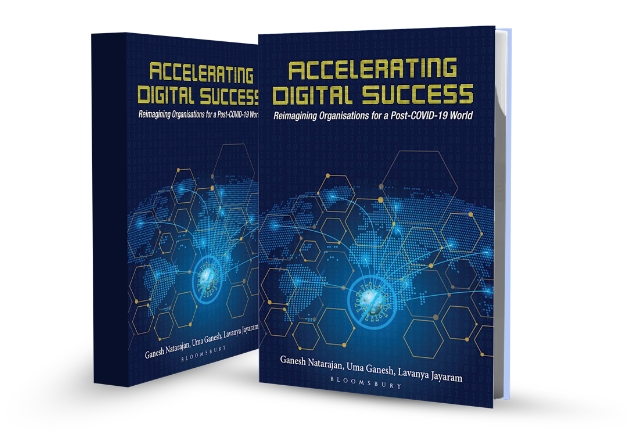 Accelerating Digital Success
With Uma Ganesh & Lavanya Jayaram – 2021
Demystifying the success factors for digital transformation and building a Digital Maturity model and the way to a digital country and society.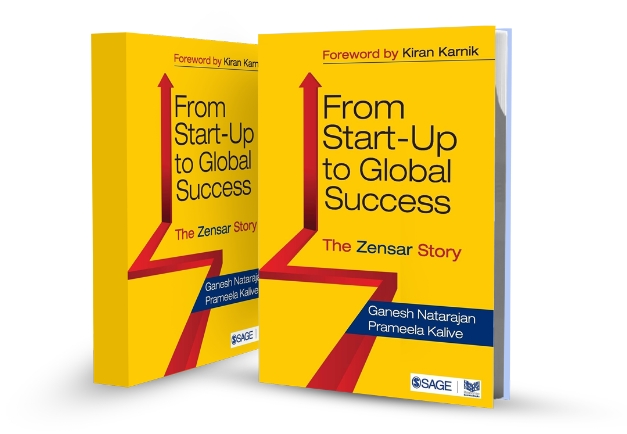 From Start-Up to Global Success
With Prameela Kalive – 2016
The extraordinary growth story of Zensar Technologies, told by two people who were part of and led the business during the growth years.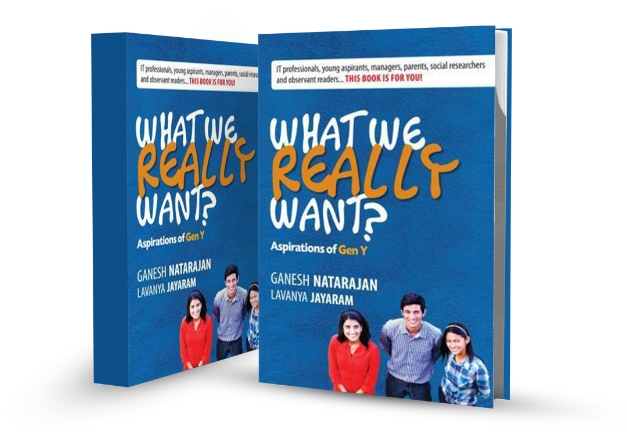 What We Really Want
With Lavanya Jayaram – 2013
Insights into the differences between generations at the workplace and unravels the real needs of millennials in their need to do purposeful work and excel.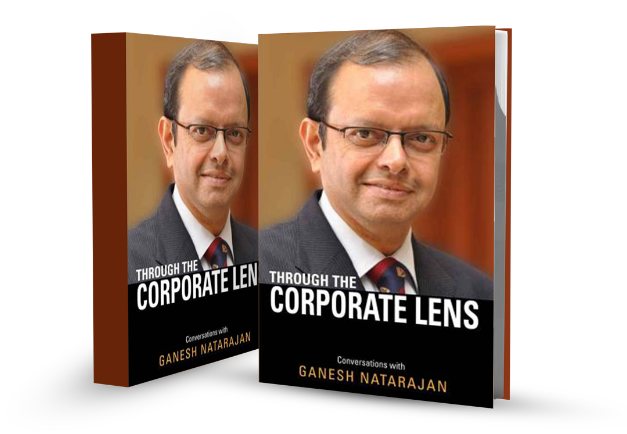 Through the Corporate Lens
Supported by Vishwakarma Publications & Ruchi Mathur – 2013
A biographical view of Ganesh peppered with anecdotes and thoughts on corporate success and management styles.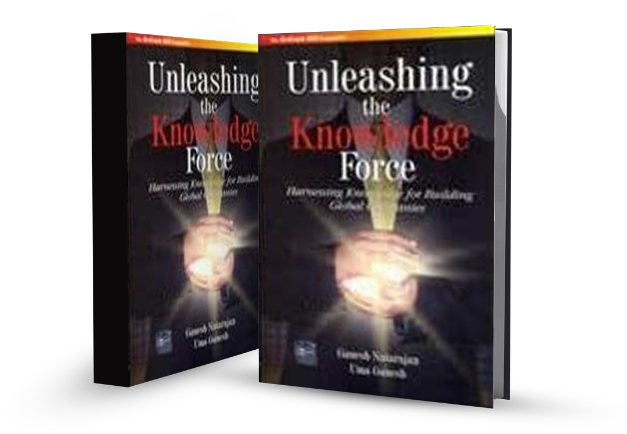 Unleashing the Knowledge Force
Ganesh with Uma Ganesh – 2008
Based on their Ph.D. Research at IIT Bombay, methods of capturing, storing, using, and disseminating knowledge, developing a knowledge management maturity model and making it a potent force for start-ups are key themes.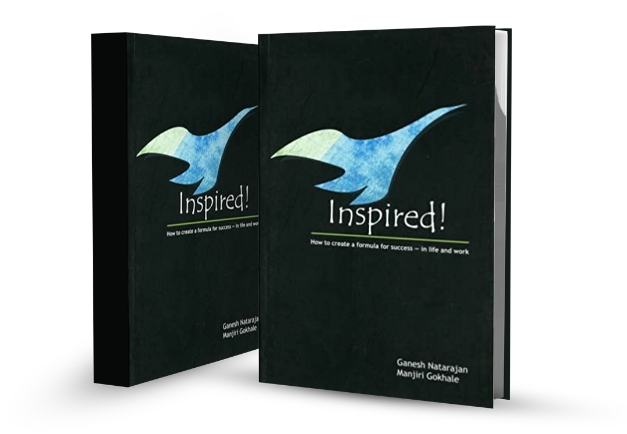 Inspired
With Manjiri Gokhale – 2006
Developing insights from inspiring leaders of our times and creating a novel concept of "passion osmosis" to help leaders build truly world-class organisations and society.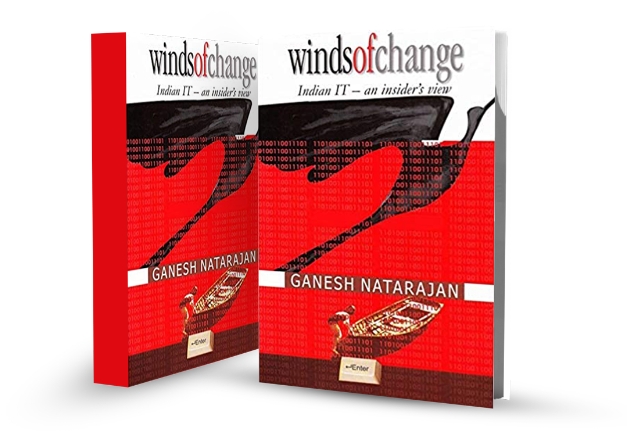 Winds of Change
Supported by Dataquest Magazine – 2004
Articles on the technology industry in Dataquest over a ten year period chosen, sequenced and presented for the reader who wishes to understand the industry.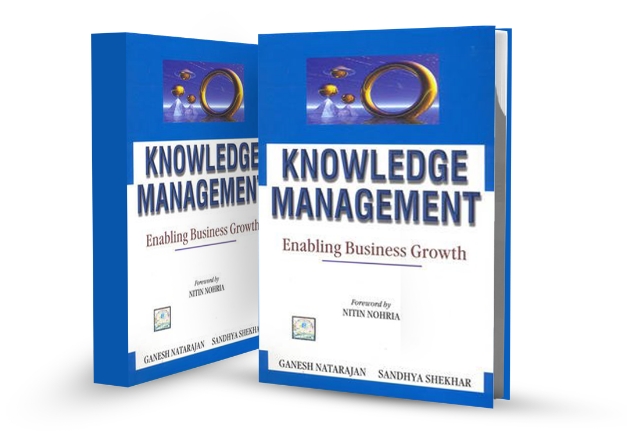 Knowledge Management
Ganesh with Sandhya Shekhar – 2000
A seminal book on Knowledge Management, this book which has been a textbook at the Indian Institute of Technology explains the science of Knowledge Management in a step by step fashion.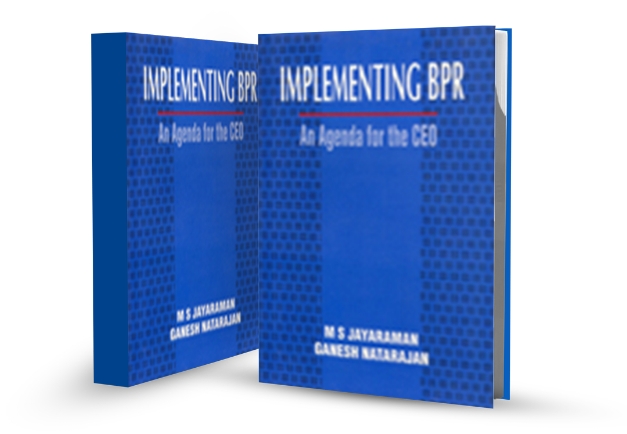 BPR : A CEO's Guide
Ganesh with MS Jayaraman – 1996
Provides a step by step approach to moving from the conceptual to the practical and getting the benefit of BPR in organisations.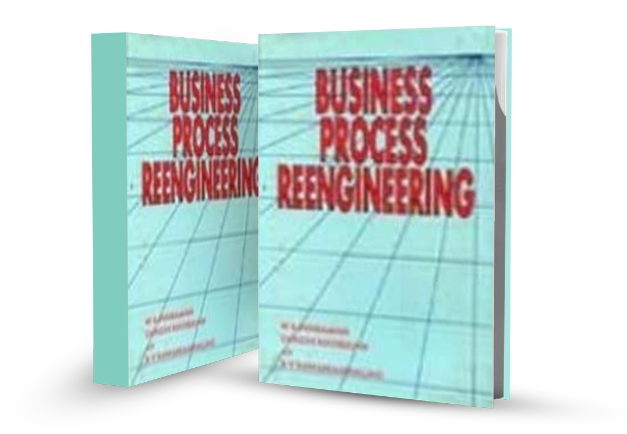 Business Process Reengineering
Ganesh with MS Jayaraman & Ranga Ramanujam – 1994
Introduces the concept of BPR and provides several examples of how orthogonal work and decision flows can be eliminated and processes streamlined by this approach.
My blog
Ganesh's blog is as dynamic and multi-faceted as the man himself and covers a wide array of topics that intrigue him every day. The articles reflect his alternative thinking, his deep insights into global changing situations and much more.